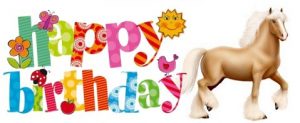 Trying to find a unique and exciting birthday party experience for the kids without spending a fortune?
We offer pony rides for the children(80 pound limit) and plenty of great birthday activities to keep the kids entertained.
In addition to children's birthday parties, educational events, school trips other special events on our farm we can facilitate large groups of up to 70 people with activities for adults as well as youth. Every event is geared towards the audience.
Call us at 905-384-2684 for information on how to book a birthday party, school trip or other special event. Make your next event warm and wonderful at Warner Ranch and Pumpkin Farm. Your kids will thank you and everyone will love you for it!
Birthday Parties are 2 hours in duration and include the party room, the petting zoo and a Belgian horse drawn hay ride that holds approx. 25 guests all for $150.00.
A $50.00 deposit required at time of booking, non-refundable.
Please use info@warnerranchandpumpkinfarm.com when using E-Transfer to make a deposit.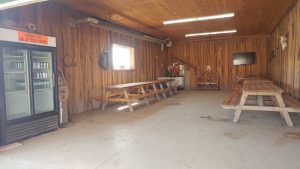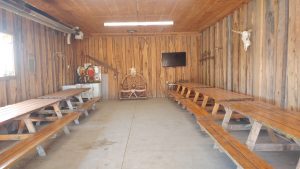 Pony rides (80 pound limit), bounce castle and additional time are all available at an extra charge.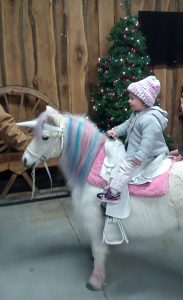 Call us at 1.905.384.2684 or contact us online
NEW TO THE RANCH
RAINBOW THE UNICORN
Available here at the farm or Rainbow will come to your house.
Make your little prince or princess birthday a magical event.
You can add Rainbow to your event here for $6 ride,$50 minimum
For a unicorn party
$150 per hour in the Niagara area. Outside Niagara traveling charges will apply.
Call for more information.
The Scoop McCoy Birthday Magic Show at Warner Ranch & Pumpkin Farm
An amazing and interactive 30 minute magic show for your child's birthday party..
The birthday child is the STAR of the show helping master magician Scoop McCoy perform hilarious magic tricks.
Everyone – kids and adults – have a fun and fabulous time celebrating your child's birthday!
Two amazing and age appropriate shows for:
5 – 7 years olds
8 – 10 year olds
No stress or mess, just fun and laughter!
Special price for the magic show available only at Warner Ranch & Pumpkin Farm – $100.00 + HST
Contact
Scoop McCoy – The Niagara Birthday Magician
905-964-3496