We are planting pumpkins for the 2018 fall season!
We offer pumpkins of every shape and size with a selection of GIANT pumpkins!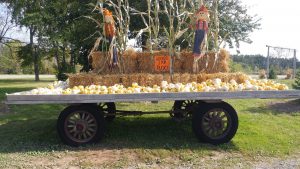 Carrying thousands of colourful gourds, corn stalks, straw, hay bales, apples, squash, Indian corn and more to complete your Fall and Halloween decorating needs during Niagara's most colourful season.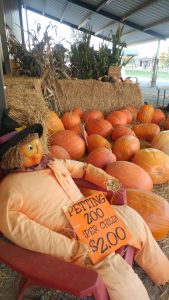 We are open daily 8:00 am until dark in the fall. Approximately 7:00 pm in September and 8:00 pm in October. The last 3 Friday and Saturday nights in October we are open until 11:00 pm for the Halloween season and our haunted hay-ride. There is no general admission.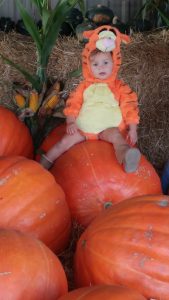 We offer a petting zoo, Belgian drawn wagon rides on the weekends, a corn maze, for $2.00 each.
Weather permitting we have an inflatable bounce house for $2.00 on weekends.
Pony rides are available for $4.00 a ride.
Belgian horse drawn hay rides on the week-ends run from approximately 10:00 am until 4:00 pm.
No pets allowed but Service Animals are welcome.
There is an ATM on site, we only accept cash no credit or debit.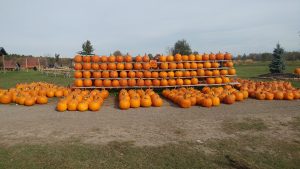 NO GENERAL ADMISSION – OPEN DAILY  8 am TIL DARK
The Haunted Hayride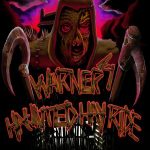 In October join us as we bring our haunted forest back to life. The ride will have you on the edge of your seat. Venture through our haunted forest in October, if you dare…